"Women need to stand strong together and support each other's needs and achievements." Nancy Pickersgill, Events and Internal Branding Manager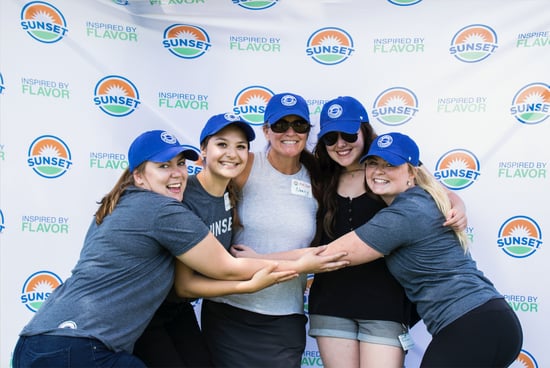 Early in her career, Nancy Pickersgill learned a valuable lesson from her first mentor: "He told me to acknowledge everyone's request even if you can't answer right away and treat people equally. It's very simple but in a busy world we can get trapped in our own tasks and forget that helping others makes a difference. He was a very busy man but he always made people feel important and that they mattered."
Today, as she prepares to celebrate her 10-year anniversary with SUNSET, Nancy is the mentor. Whether it's around the office or at a community event, Nancy is always willing to offer advice and share her knowledge with anyone who asks. Not just because she has all the answers, but because she's a big believer in coaching and being a team player.
"Prior to SUNSET, I lived in Toronto and worked in sports marketing and hospitality where my accounts were primarily with the NFL and Formula 1 racing. We created, promoted and executed events everywhere. In that job, I was lucky enough to travel all over the world where I learned about different cultures and most importantly, how to act in diverse situations in different countries. Those aren't the types of experiences you get in a classroom and I enjoy sharing what I've learned with my younger co-workers."
In addition to being a strong coach for our marketing team, Nancy is a respected leader within the produce industry. When she's not handling the huge volume of details for over 30 events per year, Nancy serves on the show committee for the largest produce industry event of the year, The Produce Marketing Association's Fresh Summit. She's an incredibly busy person but just like her mentor before her, Nancy always finds the time to help others. When asked how she feels about being the person others turn to for advice, she had a simple, yet elegant response: "It's a very fun place to be."
"Accept Nothing Less Than What You Want" Brenda Necic, Sales Associate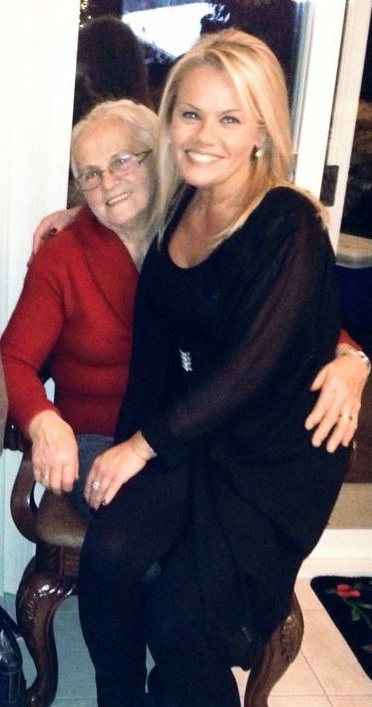 Brenda Necic is one of the most driven and persistent people at SUNSET. It's how she got the job she enjoys today and it's how she plans on being the top female salesperson in our company.
After working in the automotive industry, Brenda joined our company as a member of our Quality/Receiving team which she saw as a foot in the door to her dream job. "During my first weeks I instantaneously started to do my research on who I needed to connect with in Sales. After being introduced to the VP of Sales, I began my pursuit of having him hire me as a Sales Associate." Three months later, Brenda accomplished her goal and has been an asset to the sales team for the past five years.
Brenda learned her trademark persistence from a great teacher – her mom. "This woman has never accepted the word "no," Brenda says. "She came to this country from Serbia with my father 48 years ago. They had 4 kids, another one on the way, and then 4 years later I came along. She and my father did not know English and did not know where they were going to live or do for a living but their goal was to provide a better life for their kids. My Mother has always worked very hard and is probably one of the most persistent women I know. Her determination to get what she wants and accept nothing less is what motivates me every day."
"Even if you're just starting your professional career, you've been given an opportunity to inspire others." Avec O'Brien, Controller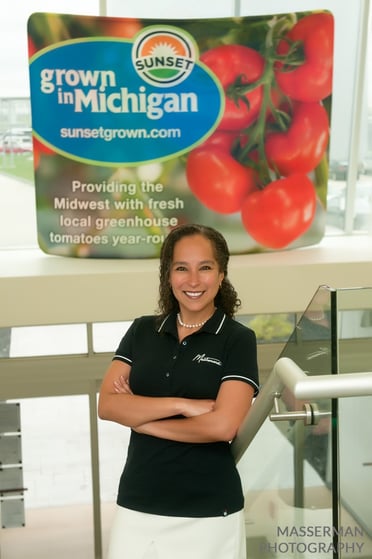 Being a wife, mom of two sons and active volunteer is enough to fill anyone's calendar. Add in the demanding job of overseeing the finance and accounting functions of our operations in the United States and Mexico, and you have the busy "rodeo" life of Avec O'Brien. Respected throughout our company for her professionalism and compassion, Avec is an inspiration to everyone she speaks with. And since she's fluent in Spanish, she speaks with our Mexico-based employees, vendors and growers in their native language which has helped her strengthen relationships throughout our company.
"Almost half of my team is bilingual," Avec explains. "It has been a great skill, because being bilingual is not just about being able to communicate in another language, but about understanding that the other person has a different perspective." Prior to joining our company in 2012, Avec worked for several large accounting firms in the United States and in Mexico City. "I take pride that I am bicultural and I encourage others to do the same, even if they don't get to master the other language. This is about learning and understanding the other culture to foster positive and fruitful relationships."
It's no surprise that Avec would stress the importance of relationships. When you meet Avec, you have her undivided attention and an instant source of all the information, advice and support you need to do your job and navigate different policies and procedures. She's an example to everyone in our organization for how to treat others; an attitude she developed by overcoming her share of obstacles throughout her career:
"My life is true testament that it's possible to make your dreams come true, even if you are a woman, a Latina, with no more tools than your passion, your commitment and your determination to succeed."
On behalf of all of us at SUNSET, we hope you enjoyed getting to know three of the hundreds of hard-working, dedicated and truly outstanding women we are so proud to call our co-workers, friends, and role models. Happy International Women's Day!