Since the start of "Movember," we've been supporting the Movember Foundation with a $20,000 donation and encouraging our customers to spread awareness for a chance to win weekly prize packs valued at over $200. To keep the "mo-mentum" going, we asked some of our employees why their health is important to them and how they take care of themselves. After all, if we're going to talk the talk, we need to walk the walk. Or, in the case of Peppe Bonfiglio, Marco Verkade and Tony Woodrow; we need to run the run, ride the ride and eat the plants!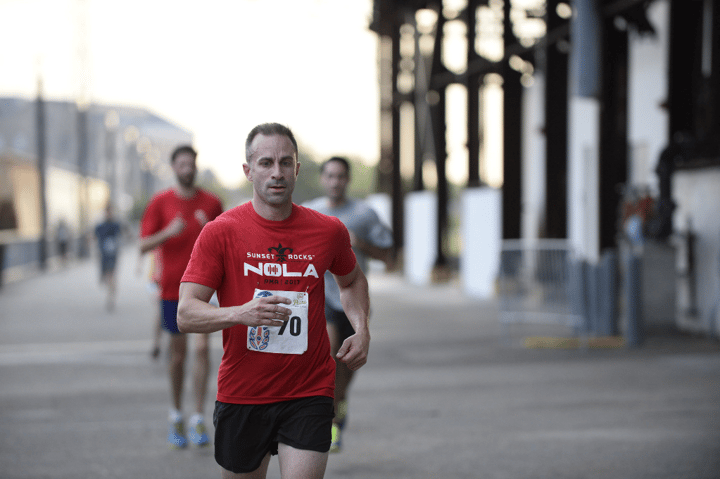 Peppe Bonfiglio, Director of Sales at SUNSET in Kingsville, Ontario
Peppe's dedication to his health and his job are legendary around our corporate headquarters. "I feel if you take care of your body, all the other aspects of your life will fall into place," Peppe says. "As they say: healthy body, healthy mind." An avid runner, Peppe completed the Detroit Marathon in under three hours and counts his 2014 running of the Boston Marathon as his most memorable fitness moment. "It was the year after the bombing and the feeling I got when I ran towards the finish line will be something I never forget," Peppe explained. "It still gives me chills today."
Since marathons require an elite level of physical fitness, we asked Peppe what advice he has for people who are just starting to get serious about their health: "Exercising is a lifestyle change. I'm not a believer in extreme dieting or jumping in and out of workouts. It's something you need to make part of your life; embrace and enjoy."
We absolutely agree that the best workouts are fun to do. So does our next employee!
Marco Verkade, General Manager at Envirofresh Produce in Sombra, Ontario
"Growing up in The Netherlands I biked everywhere rain or shine, probably before I could even walk," Marco Verkade says with a grin. "With the busy life of running a greenhouse facility there's little time to go to the gym but I still want to make sure that I stay healthy and focused." For Marco, the key to having fun while staying fit is his 30km (18.6mi) round trip bike commute. "I try to ride year-round but my limit is -5C (23F)," he explains. "On the days I can't bike, I have another passion which is yoga. It can be very challenging and is extremely healthy for the mind, body, and spirit."
In addition to taking care of himself, Marco wants to be sure he's able to take care of the people he loves: "It's been so incredible seeing my kids grow up to the amazing adults they are now, creating their own individual lives! I love what I do, I love who I am able to be, I love everyone around in my life, I am truly blessed to live in a country that is all inclusive and allows people to be their best."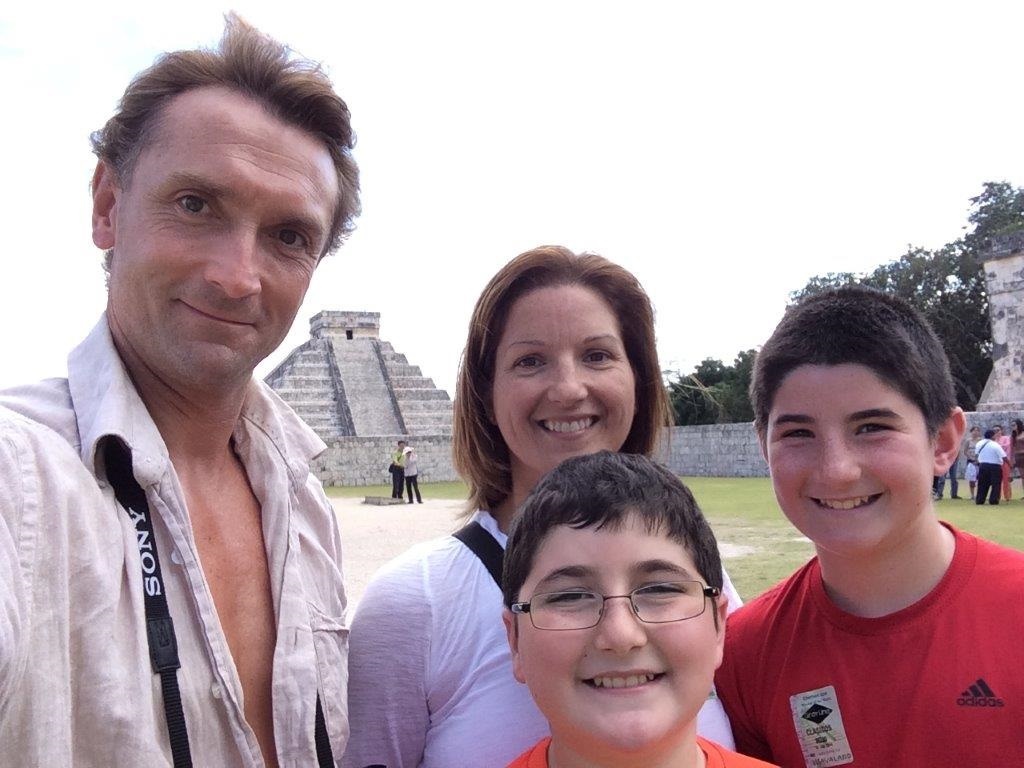 Tony Woodrow, Director of Operations at SUNSET in Livonia, Michigan
While Peppe and Marco have been into personal health and fitness since childhood, Tony Woodrow has an altogether different story. "Prior to my work at SUNSET, I paid less attention to what I put in my body than I did the grade of gas I put in my car," Tony explains. "Working here was the spark that started my fire to be more conscious about what I consume. As children entered my life, I became even more passionate about the fact that cooking shouldn't be about opening a box and that portion size shouldn't be the be-all, end-all of our consumer choices."
In the past 10 years, Tony has gone from a 245-pound, pack a day smoker to a 160-pound vegan. Tony is extremely dedicated to his lifestyle but not about pushing his beliefs on others: "I try to not ram my dietary ways, opinions and perceptions in to people's faces," Tony says. "It doesn't work. I simply give them the information. If they choose to change, they do so at their own pace and in a way that is sustainable for them. I have 2 children in my home who are not vegan, but man, are they ever AWARE of the choices they make. They know where the food they eat comes from, how it is harvested and the interconnectedness of it. From that, the seeds are laid for them to do as they wish."
Tony makes a good point there. While Movember is all about spreading awareness about men's health issues, the decision to take action lies within each and every man. And as Peppe, Marco and Tony have shown in their own ways, it's never too early or too late to adopt a healthier lifestyle. We hope our employees' stories inspire you to take better care of yourself – for your own wellness and the wellness of the people who care about you. Happy Movember!